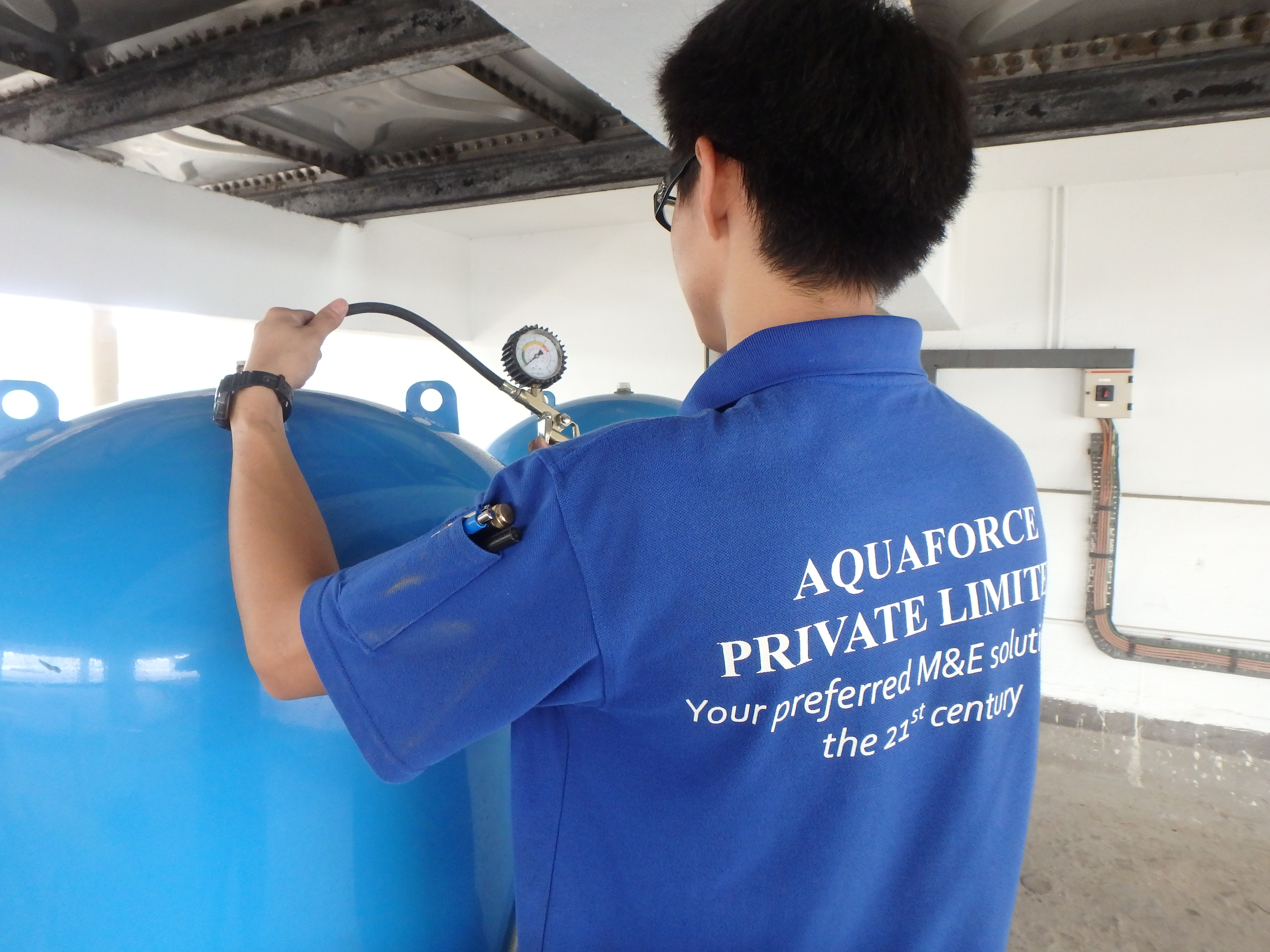 About Aquaforce
---
Aquaforce Private Limited was incorporated in 2008. It is a Mechanical & Electrical company specialized in the field of water pumping systems. Its primary activities involve system integration, replacement works, servicing and maintenance services.
We also supply motor driven centrifugal pumpsets predominantly for domestic, sewage, drainage and factory pumping system. Our company strives to be the 'preferred M&E solution for the 21st century' with huge emphasis on our professionalism, whilst giving our customers assurance. As such, our technicians are regimentally trained as system specialist to effectively ensure the system in optimum condition.
Our Motto:
---
Your preferred M&E solution for the 21st century
Our Aim:
---
Our Professionalism, Your Assurance
Our Vision:
---
To build a sustainable organisation in the 21st century based on our core objectives, the 3Ps: Profitability, Productivity and Professionalism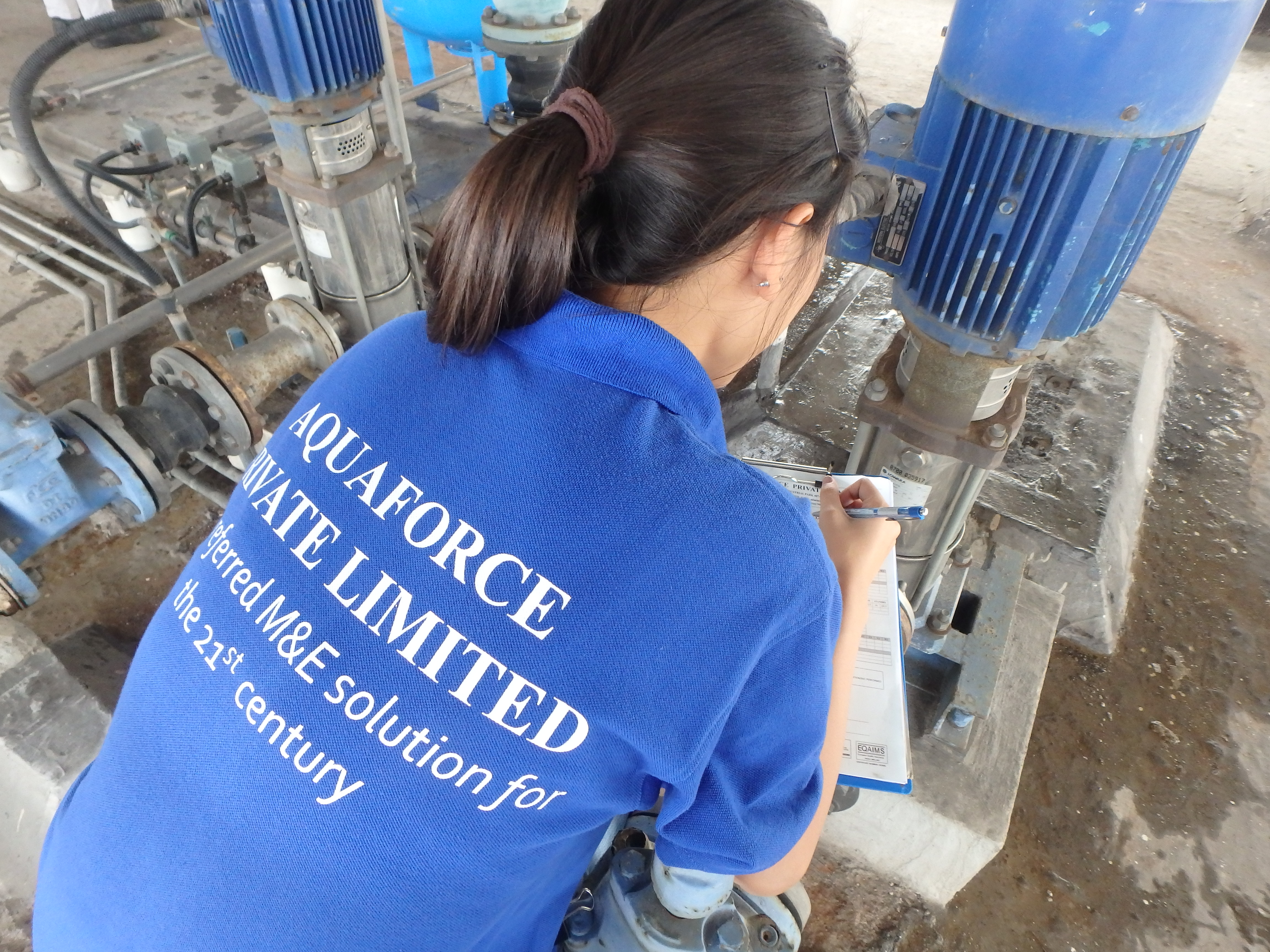 Our Company Organisation
---
Aquaforce builds and establishes a TEAM and an ORGANISATIONAL culture where everyone plays a role in the macro growth and sustainability of the company.
"In Aquaforce, organisational culture is the basis of resource management."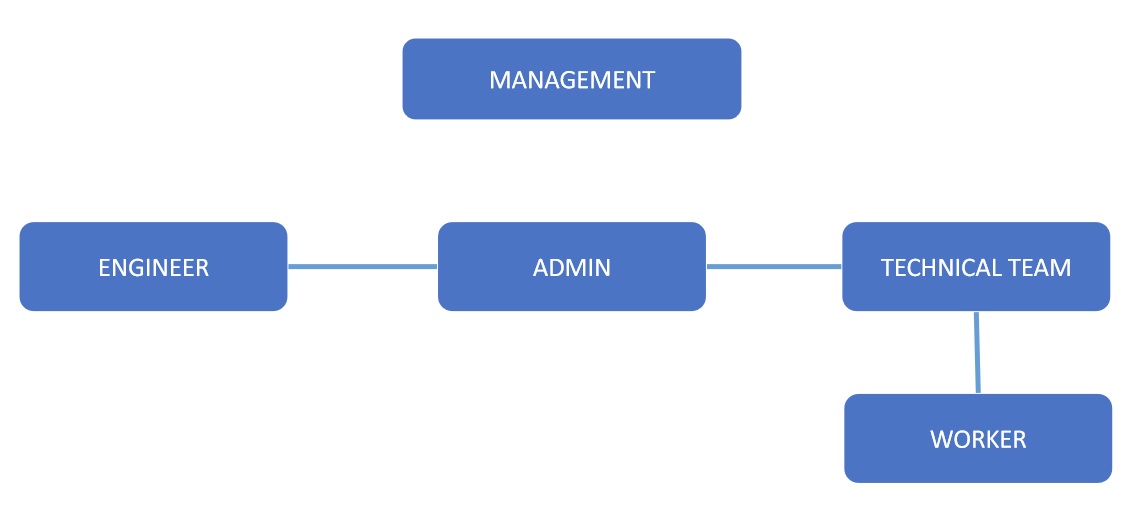 Our Administrators
The administration department is the central component of the company's operation, which serves as a bridge between all departments of Aquaforce, ensuring all protocols of operations and documentations are adhered to by all parties.
Our Engineers
The engineers take charge in coordinating, designing and liaising projects, as well as handling of project administration.
Our Technical Team
The technical department aims to develop a Skilled, Organised, Long-sighted, Industrious and Disciplined (SOLID) department of technicians worthy of respect and pride in the industry. Our technicians are all regimentally trained as system specialist.
Our Services
---
In Aquaforce, we adopt a systematic approach in dealing with all cases to ensure that adequate administrative measures and procedures are pragmatically implemented such that all cases are addressed and monitored.
Maintenance & Servicing
For every round of maintenance and servicing, our technicians are given a comprehensive and detailed maintenance checklist which they are required to fill up duly and diligently as they conduct necessary checks and inspections.
Additionally, in line with our aim to deliver high quality and highly assured services to our customers, comprehensive assessment report for diagnosis of any faulty pumping systems are prepared for customers' reference and will be made available to the customers upon request.
Replacement
When any irreparable components are encountered during the chain of assessment, our on-site personnel will propose necessary recommendation for your consideration.
Consultation
As your preferred M&E solution, our professional engineers provide consultation regarding domestic, sewage, drainage, industrial and other hydraulics M&E systems.